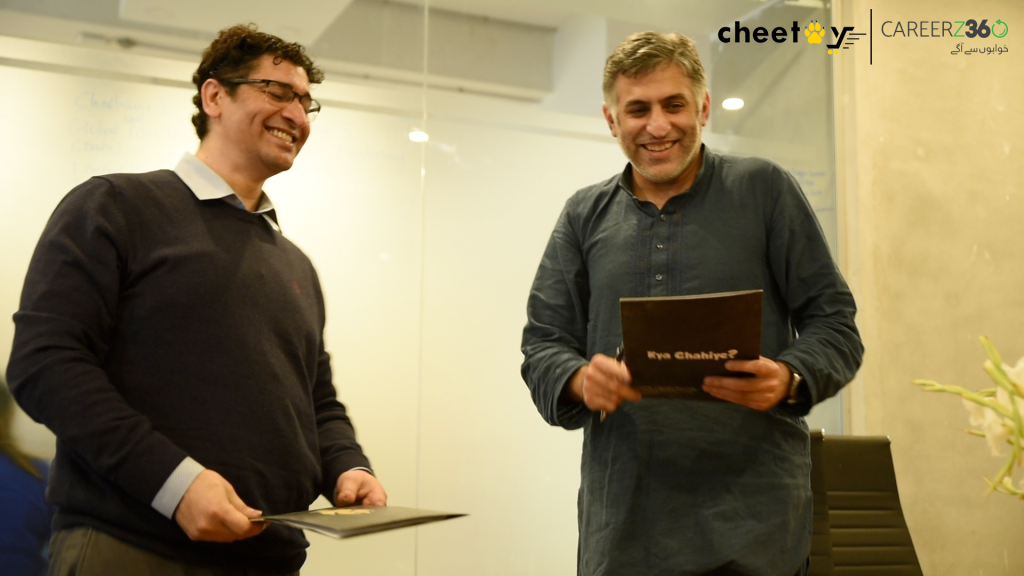 Lahore (/2/19): The community designed online website Careerz360 and the food delivery service providers Cheetay Logistics (PVT Ltd) entered into an agreement to help and further each of the company's goals.
The signing ceremony was held at the Cheetay Head office in Lahore. The CEO of Cheetay Logistics, Mr Ahmed Khan and CEO of Careerz360, Mr Farooq Ahmed, along with the teams of both companies were present at the signing ceremony. The CEO's viewed this partnership as the right step to take both companies further into meeting the goals they have set for themselves. The Partnership gives both parties a platform to venture forward and build a base for their market, whilst making sure that the companies work in tandem to achieve the mutual goals as well.
As per the agreement Cheetay will offer 20% discount to Careerz360 registered users for their Cheetay Tiffin services. Furthermore Cheetay will also offer 10% discount on normal food orders to Careerz360 registered users as well. Cheetay will promote and advertise Careerz360 services and activities on different social media forums and other avenues.
Both companies agreed to create a strategic alliance and seamless linkage between the two Partners at a corporate level. Partners to collaborat